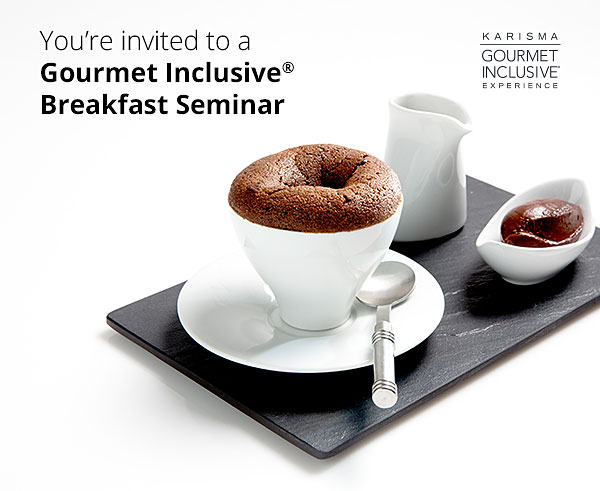 Ottawa Conference and Event Centre
200 Coventry Road,
Ottawa, ON K1K 4S3
Phone: 613-288-3456
Complimentary Self Parking.
Breakfast starts at 8:00AM
Please RSVP to insidesales3@karismahotels.com
We're talking latest promos and all things new with the Karisma Gourmet Inclusive® Experience at our award winning properties. Presentations will cover in the know information on:
Mexico's first-ever overwater bungalows at El Dorado Maroma
New El Dorado Seaside Suites $20 Million Expansion
Celebrity sightings at Generations Riviera Maya
The Nickelodeon Experience at Azul Hotels, by Karisma
It doesn't stop there.
Win a luxury Gourmet Inclusive® vacation for two at an award winning AAA Four Diamond Award resort including transfers, excursions and more!
Participate by sharing with us your favorite #karismaexperience at #karismaseminars.
Meet your hosts from Karisma Hotels & Resorts and Lomas Travel.

Alex Portman
National Senior Business Development Manager, Karisma Hotels & Resorts

Mireille Moutou
Business Development Manager Eastern Canada, Karisma Hotels & Resorts

Manuel Zenteno
Senior Sales Manager – Lomas Travel

Luis Solis
Regional Sales Manager – Lomas Travel
Any questions? 1-800-899-3191

Premier Worldwide Marketing, LLC., 3191 Coral Way, PH 202, Miami, FL 33145