You've found paradise. Act now for Grand Opening Rates!
INTRODUCING A NEW ALL-AGES EXPERIENCE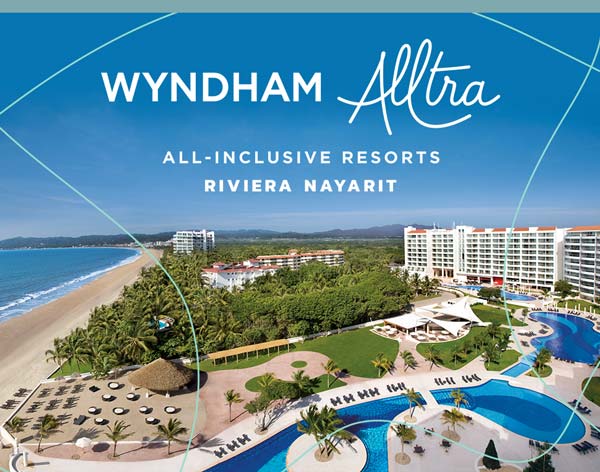 Act Now To Take Advantage of Our
Grand Opening Special
Plus, Register Your Bookings on AgentCASH+ to Earn Points Towards

FREE NIGHTS

or

CASH
Nestled amid the sandy Pacific coastline and lush tropical jungles of Mexico, Wyndham Alltra Riviera Nayarit beckons guests of all ages to enter a world of all-inclusive excitement.
Whether it be a romantic getaway or a fun family affair, there's no better setting for a break from the daily grind. With everything you need included and a picture-perfect backdrop, you've found paradise.
Book Your Clients TODAY!
Book by
November 22, 2022
Travel by
April 30, 2024
DISCOVER

WYNDHAM ALLTRA RIVIERA NAYARIT
Fact Sheet
Uncover the details with the Wyndham Alltra Riviera Nayarit fact sheet.
Download Now ›
REGION

AT A GLANCE
This stunning stretch of tropical paradise is nestled between the Pacific Ocean and the Western Sierra Madre Mountains, about 20 minutes North of Puerto Vallarta. Riviera Nayarit is known for luxury resorts, golf, spectacular beaches with surfing and snorkeling as well as being one of the safest tourist destinations in Mexico.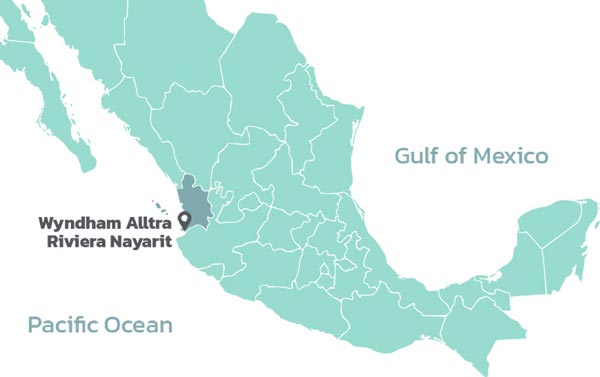 NOT A MEMBER?

SIGN UP NOW!

Agent Rewards & Loyalty Program
AgentCASH+ is our travel agent loyalty program that allows Playa Preferred Agents to earn points for each booking they make and register. Agents then get their choice of redeeming their points for either FREE nights or CASH.
Travel Information & Alerts