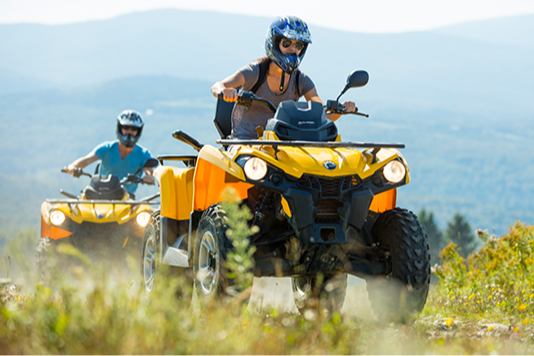 It is time to start planning your summer getaway! Visit close to home, while rediscovering the great outdoors and reconnecting with friends and family.
We are starting to see a shining light at the end of the tunnel and outdoor adventure awaits. Start planning today and give yourself and your family something to look forward to.
Welcome to New Hampshire, the Granite State. A truly world class 4-season destination.
If you're dreaming of endless summer adventures, New Hampshire is the perfect place to start. Come explore everything your heart desires, from thrilling outdoor activities, breathtaking views and starry skies to lake-side lounging, brewery tours, fresh seafood and tax-free shopping. Go from oceanfront beaches, to lakes and mountains, all within a short drive. Get your summer vacation ideas and inspiration and start planning today!
All within a 2-hour drive from Montreal, a leisurely drive from southern Ontario, or a 1-hour drive north of Boston Logan International.
A SUMMER OF ADVENTURE AWAITS YOU, Canada!
Summer is synonymous with New Hampshire and
the great outdoors
CAMPING – BIKING – HIKING – KID FRIENDLY ATTRACTIONS – CANOEING & KAYAKING – CRUISES – 18 MILES OF BEACHES ON THE ATLANTIC OCEAN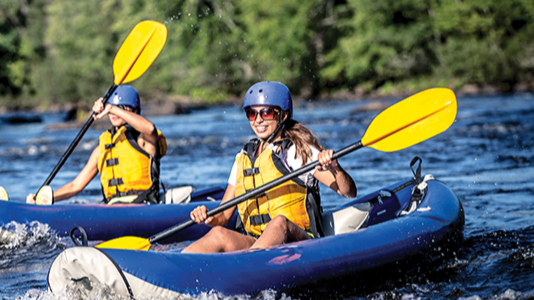 Summer is a time for the Live Free state to really shine. Our beaches, lakes, and rivers are a perfect way to cool down. Try renting a surfboard, kayak or canoe, or find cruises if you'd like to enjoy the water without getting your toes wet. When you're ready for a bite, New Hampshire is home to amazing cuisine in all seven regions, ranging from waterfront dining to mountain views. Don't forget to check out our calendar of events during our summer months when festivals, concerts, and fairs take place each and every weekend.
Hikes to Great Heights: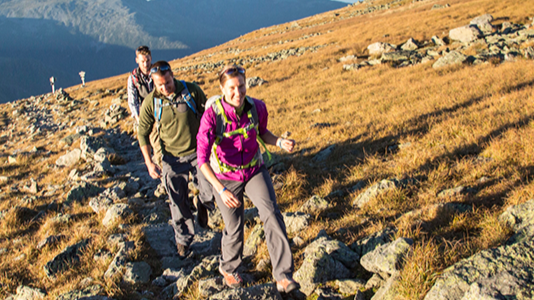 Did you know New Hampshire's home to 48 mountains over 4,000 feet? Thus, to get a taste of the region's magnificent mountains, many visitors up for a challenge plan to tackle several different summits over the course of a few days, resupplying in between, and hunkering down for the night in nearby huts or at one of the many camping and cabin options. Something for all ages and levels. Here are a few of those peaks that will bring you both lasting summer memories and spectacular views.
Fun fact: Mount Monadnock in the southwest corner of the state is the second most hiked mountain in the world after Mt Fuji in Japan.
Cocktails and chocolate: a perfect sundowner on a summer day!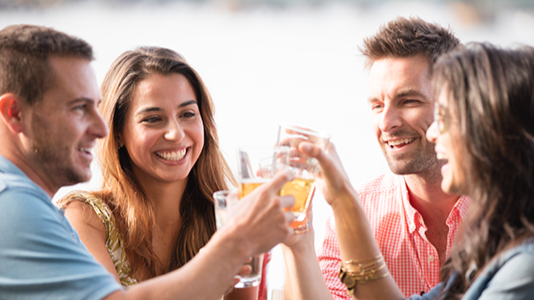 Cashmere and pearls. Champagne and caviar. Martinis and chocolate. Each of these suggests a mood, memories and great company, and martinis and chocolate suggest the makings for a fantastic getaway. This tour highlights an authentic culinary experience while pairing some of New Hampshire's artisan chocolatiers with unique recipes from some of the state's finest mixologists.
Why not bring some local New Hampshire GIN home to make your weekend cocktails! Cathedral Ledge Distillery produces handcrafted organic spirits in North Conway. Visit their tasting room to try their organic vodka, gin and whiskey featuring original creations like horseradish or fig flavoured organic vodkas. https://www.cathedralledgedistillery.com/


A shopper's dream: 100% retail TAX-FREE across the state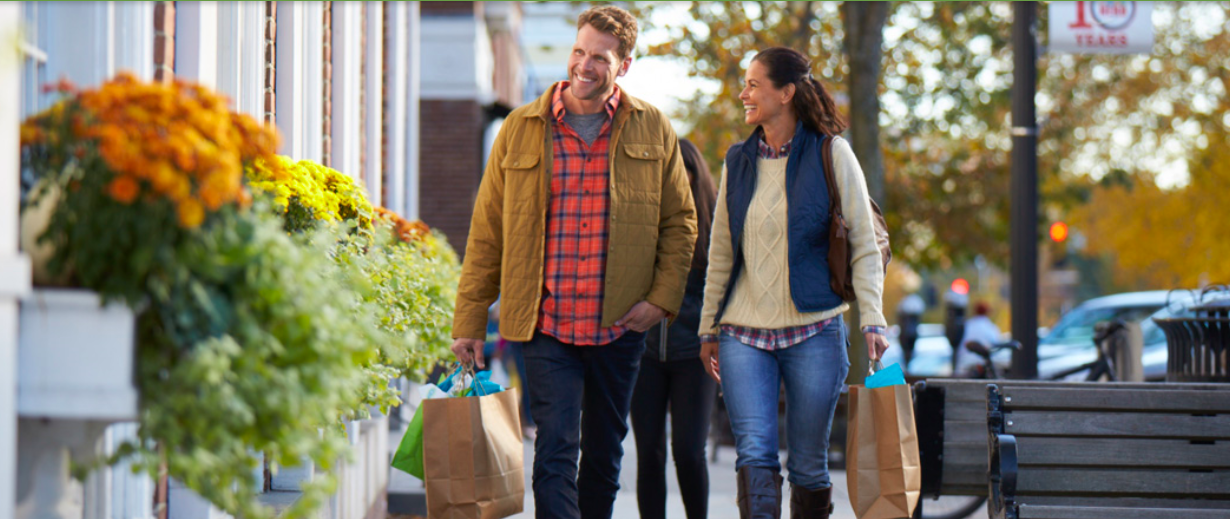 With "Live Free" as the first half of our state motto, it's only fitting we'd offer tax-free shopping. That's right, you read that correctly. Here in New Hampshire, we still say, "no" to taxing purchases. Whether you want to plan a shopping getaway, an antiquing trip, or a solo trip to revamp your wardrobe, you'll find everything you could ever hope for in New Hampshire without the hassle of paying taxes on your purchases. Via the link below, you will find a quick guide to New Hampshire's hottest shopping destinations. From authentic general stores to world-class outlet malls, we have got you covered!
Suggested itineraries for travel trade: themed to help you plan for your clients
We want to help you, our Canadian travel counsellor partners in building the right package for your clients. With that in mind, we have created a number of suggested itineraries for you to get inspired by. Outdoor adventure, culinary, history, beach holidays, shopping & so much more. Something for every taste and budget. FITs and Groups. Leisure or MICE. All itineraries are now online and updated weekly. Need more help planning? Just send us a quick email.
COVID-19 Update for Visitors
For visitor guidance due to COVID-19 such as mask-wearing, a list of tourism-related re-openings or closures, and a link to public health guidelines, click here: https://www.covidguidance.nh.gov/out-state-visitors
Contact Us
Sign up for newsletters or reach out for our assistance. 
Trade Contact:
Kosta Tsimiklis
370 King St West, Suite 452, Box 39
Toronto, ON M5V 1J9
kosta@reachglobal.ca